FOR A GOOD CAUSE, PLEASE READ!!
As many of you are aware, on my last solo run I had everyone attending bring a toy. This got you into the meet & greet directly after the show to say hello / give hugs. I then donated the toys to my local children's hospital.. and the amount of toys I was able to donate because of ALL OF YOU was OVERWHELMING!!
Therefore, I've decided in the spirit of the holidays to continue this tradition. The following is a letter that was passed along to me by a close family friend.
The point? To anyone attending my shows in the midwest this weekend, I would appreciate it if you would PLEASE bring a pillow pet, or two. I'll then be donating them all to the cancer patients over at Helen DeVos Children's Hospital in my home state of Michigan. This will grant you a spot in line for the meet and greet after the show. I will also be pulling 5-8 people from the line prior to the show that have pillow pets to come in, and watch soundcheck / hang w/ me for a bit.
Let's be selfless and help these in need cancer patients feel the love that they deserve. Please take the time to read this letter, and take the small effort in purchasing / bringing a pillow pet and bringing them to the shows that I have planned this weekend.
Love you guys! Together, we can make SUCH a huge impact in these kids lives!
-Craig.
Click letter for larger view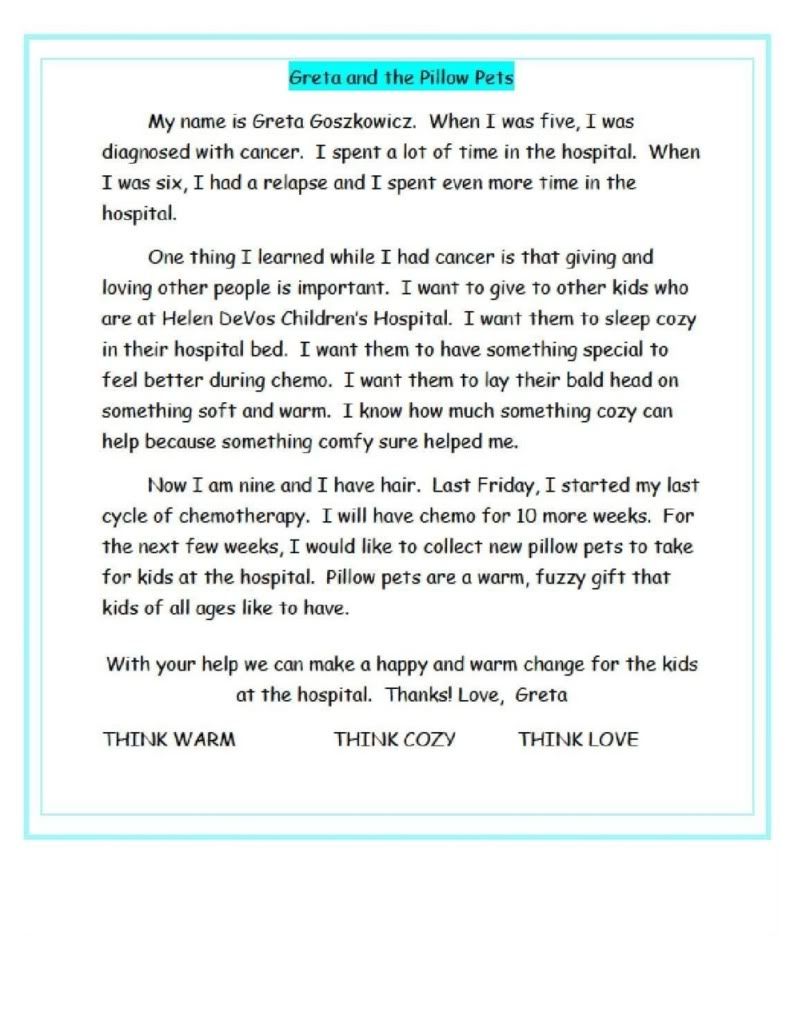 Please do try to try and help out this great cause if you do attend any of Craig's shows.
If not, you can still support the cause by bringing awareness to the cause by adding #StandUp to tweets if you are on Twitter.