Click on each scan for a larger readable view.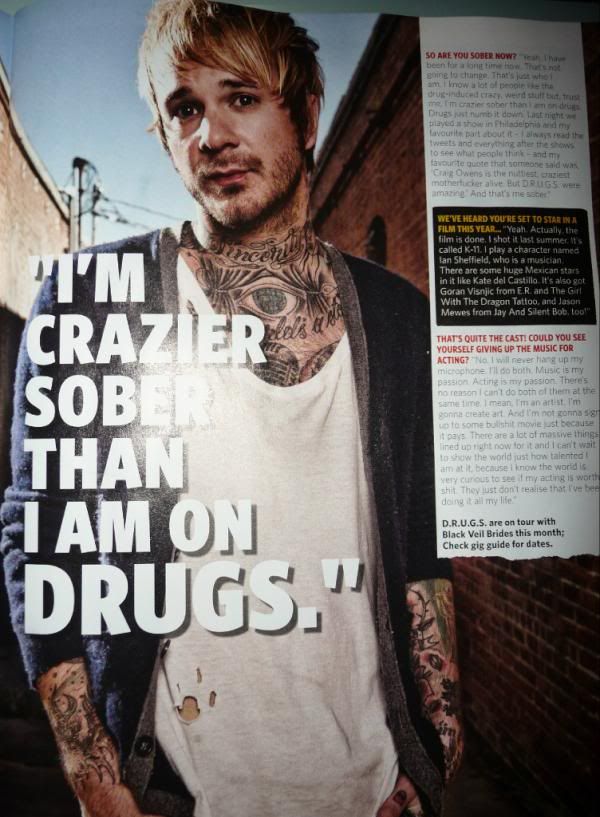 We've heard you're set to star in a film this year...
"Yeah. Actually, the film is done. I shot it last summer. It's called K-11. I play a character named Ian Sheffield, who is a musician. There are some huge Mexican stars in it like Kate del Castillo. It's also got Goran Visnijc from E.R. and The Girl With the Dragon Tattoo, and Jason Mewes from Jay and Silent Bob too."