Jovanny & Kate del Castillo on the last day of filming K-11.
Check out Kate's tattoo to play Mousey. :)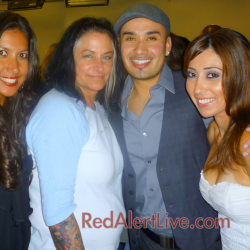 Jules & Jovanny at the K-11 wrap-party in August 2011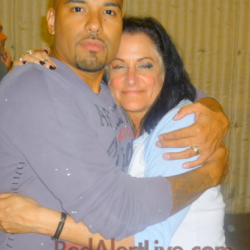 Luis Moncado & Jules
Beverly & Goran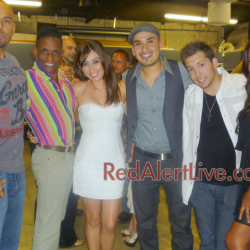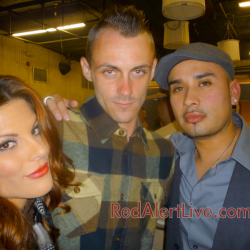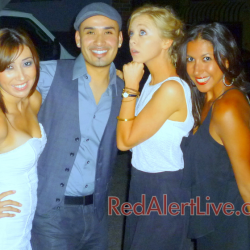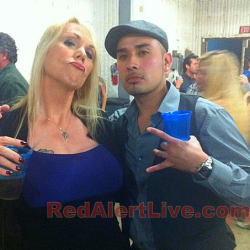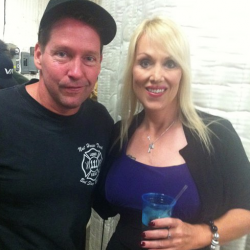 Click on each photo for a larger view.
Photos with Beverly, Goran & Craig, have been posted before on this site in August. Go
here
for more.
----
As you know we always "Take you to the Hottest & Most Exclusive Locations!" And today, R.A.L. is exclusively taking you behind the scenes of "K-11″ which is going to be one of the Hottest movies of 2012!
K-11 is directed by Jules Stewart, who is making her feature directorial debut. Does the last name Stewart ring a bell? Well it should, Jules is the mother of Twilight star Kristen Stewart. Kristen was originally casted in the project, but unfortunately was not able to participate due to prior obligations. But her brother Cameron Stewart, will be playing a jail inmate named Sledgehammer.
Now you may ask how did we get this exclusive? Well it turns out that R.A.L Correspondent / Actor Jovanny Venegas, happens to play a K-11 inmate. He will be sharing his on set experience.
Jovanny says "This is going to be one of those movies, that you will always remember, just imagine we were shooting in a real-life haunted prison, and the movie tells the story of all of the crazy things that really happened in a section of the Los Angeles County Jail, that one never hears about." Jovanny continues with "It's real life, nothing fake about K-11. And I will be taking our R.A.L readers on a wild journey, till the movie is released."
Looking forward to some more updates from Jovanny. :)