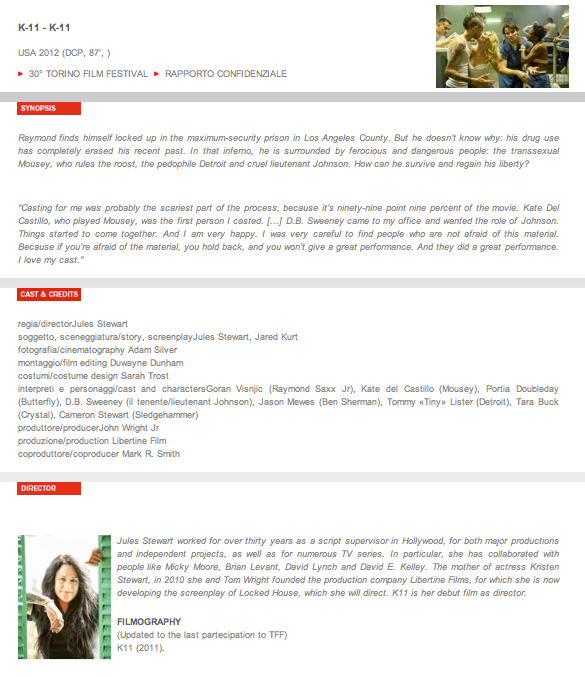 Buy tickets
HERE
scroll down to K-11
The world premiere of K-11 will be on Sunday 25 November at 4.00pm (CET).
It will then screen on the following dates and times at the film festival:
Monday 26 November at 10.15pm.
Tuesday 27 November at 12.00 noon.
Thursday 29 November at 10.15pm
Good luck to the team!
Download the film festival's schedule
here.